Dr. Roxy Barber DOM, AP, LE
Doctor of Oriental Medicine
Originally from New York, Dr. Roxy Barber has lived in South Florida since 2005. In 1998 she attended Cazenovia College in Cazenovia, New York, where she studied Equine Science and rode on the highly ranked equestrian team. In 2005 she started treating as an intern in medical school and she then received a Bachelors of Health Science and a Masters of Oriental Medicine in 2008 from the Atlantic Institute of Oriental Medicine in Fort Lauderdale, Florida where she also became a Doctor of Oriental Medicine. Dr. Barber holds medical licenses in both Florida and New York. She also holds an Aesthetics license from the Florida College of Natural Health in Miami, Florida that she received in 2005.
Dr. Barber gained invaluable experience working at the prestigious Spa E in South Beach and at The Elizabeth Arden Red Door Spa in Fort Lauderdale, Health Oriented in Fort Lauderdale, Florida and her private practice that she founded in 2011 in Fort Lauderdale, Florida.
PROUDLY SERVING SOUTH FLORIDA SINCE 2005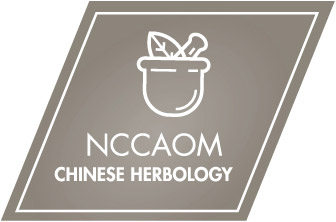 In the year 2000, she became interested in Acupuncture and Traditional Chinese Medicine. Due to injuries sustained from a car accident in 1995, shoulder surgery in 2004 and trauma from being a lifelong equestrian, she was constantly working with specialists on pain management. While working in her restaurant in Saratoga Springs, New York, she met an Acupuncture Physician by the name of Deborah Kozlowski of A New Leaf Traditional Chinese Medicine. Not long after beginning treatment, she was amazed by the results of this medicine, which was unlike any other she had encountered. For the first time, there were no side effects from drugs, no painful therapies, no increase in pain levels after treatment and no high priced medical bills. Instead, through Acupuncture and Chinese Herbal Medicine, she had decreased pain for longer periods of time, no longer needed western drugs and the side effects disappeared. As added benefits, she noticed less stress and more peaceful sleep. This "new medicine" had her completely intrigued and impressed.
After selling her restaurant, she started training for her medical license in Traditional Chinese Medicine. During her time in medical school, she also started her career in aesthetics. With the benefits of both licenses, she has been able to learn a wide array of skin treatments. She Utilizes Chinese medicine to correct some skin issues from the inside and aesthetics to correct other issues from the outside. Anti-aging and skin correcting treatments have become one of her specialties.
Dr. Barber incorporates an integrative medical approach for her patients by utilizing a multifaceted approach for her patients. Custom treatment plans may include but not limited to; acupuncture, Chinese herbal medicine, cupping, gua-sha, moxa, all natural injections, functional nutrition, blood work, and other lab testing, nutritional supplements, cleanses and detoxes, thermography, tattoo removal, PRP (Plasma Rich Platelet) therapy, all natural facials, and facial injections, just to name a few. A whole-body approach is used.
Dr. Barber is consistently attending courses to further her education. She treats the body as a whole and constructs customized treatment plans on an individual basis to target specific needs. She is looking forward to many more years of treating and helping her patients.
Dr. Maha Naim, M.D.
Medical Doctor
Dr. Maha Naim, M.D. completed her residency in internal medicine in 2007. at the New York Downtown Hospital which was affiliated with the New York University (NYU).
She then filled in at multiple hospitals in New York and New Hampshire as an attending physician for 3 years.
Later in 2009, she obtained her acupuncture certification in California.  She became board certified by the American Board of Holistic Medicine.
After that, she then relocated to South Florida where she has been a medical director for multiple physical therapies and mental health offices.
Moving forward, she furthered her education and started her path in aesthetics medicine and did further training in bioidentical hormone replacement therapy (HRT).
At this time, Dr. Naim resides in South Florida where she can help a large number of patients to keep their bodies Rockin'! Dr. Naim does not carry malpractice insurance.